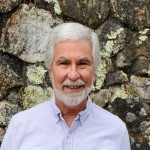 Steve Bernardi
Big Gator in Charge
Dear Customer,
I am excited that you are taking the time to visit my website. My name is Steve Bernardi, and for the last 40 years, I have carried on my family's tradition of building the finest quality custom homes available. I believe it is critically important to understand where someone comes from when evaluating them, so let me start by telling you a little bit about myself. I spent the first 11 years of my life outside of Rochester, NY as the son of a general contractor. By 8 years old, my Dad had me working on his job sites doing clean up, carrying materials, and most of all, learning from his crew. Needless to say, I tend to be "old school" in my approach to quality and craftsmanship. In 1969, my Dad retired and moved the family to Ft Lauderdale, Florida.
During my teenage years at Cardinal Gibbons High School, I worked summers as a carpenter's helper and ultimately as a carpenter. That is also when I met and began to date my future wife, Suzy. After high school, we attended the University of Florida, followed by our wedding, and a move up the coast to Stuart, FL. That is where I began my construction career; first as a carpenter, then as a carpentry sub-contractor and eventually as a general contractor. It did not take long for me to determine that my heart was in building high quality, high end custom homes. During the next 18 years, I plied my craft in some of the finer developments in Martin County while Suzy and I had four beautiful children.
After many years of spending numerous vacations in Western North Carolina, in 1999 we finally made the decision to move our family to the mountains. Making our home in Maggie Valley, we took the next 3 years off to concentrate on raising our children and to found and run Haywood Catholic Youth. Eventually, it became clear that I needed to go back to work (retirement with 4 kids is expensive!) and so I began building custom homes again with my dear friend Bob Dylewski of Bronco Construction. After 8 years with Bronco, the itch to be on my own took hold again and I started SF Bernardi Construction.
Now down to business. I have built my career on the belief that my clients deserve to be treated with respect, receive the highest quality product possible and to be kept informed every step of the way. Both in Florida and here in Western North Carolina, the majority of my clients were and are from out of town. As a result, I know that thorough and transparent communication is imperative, and I provide my clients with plenty of detail about where we are in the project and exactly what they can expect.
I believe that what you don't see in a house is as important, if not more important, than what you do see. Anyone can make a pretty picture; but will it stand the test of time? Careful attention to details like proper structural assembly, insulation, moisture management, energy efficiency, and sustainability are critically important to the longevity of a home and the planet. Over the years, I have developed a team of highly skilled craftsmen and trades people who care about the work they do and who strive to provide the highest quality possible. I am not likely to pursue multiple bids from subcontractors because using the wrong person can end up costing much more in the long run. That is not to say that I do not watch costs very carefully. I provide my clients with a detailed pre-construction budget and budget reports with each monthly billing. My budgets are built very carefully with no missing or hidden costs. As my client, you will know where you are every step of the way.
Please take a look at the photos of some of my favorite projects. I hope we have the opportunity to work together on your new home!
Sincerely,

Stephen F. Bernardi NC General Contractor License #74705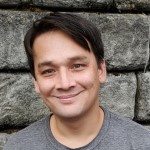 Doug LaMore
Superintendent
Hailing from the great state of Michigan, at the age of 23, Doug found himself drawn to the mountains around Reno, NV where he could feed his love of skiing. The question was, "How can I ski all winter and still support myself?" Doug found the answer in working construction; it was the perfect way to fund his hobby and still have the freedom he was looking for.
Along the way, he discovered that he loved creating beautiful buildings as much as he loved skiing. Eventually, after working as a roofer, framing carpenter, and finish carpenter, Doug met his wife, Jaimelyn. They settled in Western North Carolina to be close to her family and to raise their two children, Hudson & Piper.
In 2016, after working as a framer on several of Steve's jobs, Doug went to work for SFBC as a superintendent. When talking about why he loves his job, Doug says, "I take pride in our creative efforts and our ability to sustain positive relationships with our customers. It is truly humbling to be given the opportunity to create peoples dreams every day."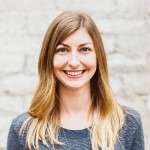 Sara Alexander
Special Finishings Expert
Sara is an artist and a maker who works for SFBC as a custom painter and finisher. She also co-runs Etta+Odie, a creative retail business she started with one of her oldest friends.
Sara started working for her dad (in a similar way he worked for his dad) when she was in middle school; first cleaning job sites with her sister, and eventually doing custom painting work in high school and college. Her combined love of drawing, tinkering, and creating led her to pursue a Bachelor of Fine Arts at UNC-Asheville. While at UNCA, she discovered ways to fuse her love of building and engineering with her passion for visual art.
She lives in Asheville with her husband Ben, daughter Seda, and their rescue pup, Santo.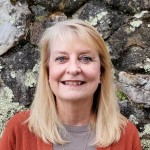 Suzy Bernardi
VP Sales
Born in Philadelphia, Suzy's family moved to Ft. Lauderdale in 1969. While in high school, she met the love of her life - Steve - and they have been married for 40 years. Suzy graduated from the University of Florida with a degree in Physical Therapy and after practicing PT for 33 years, she retired and has since pursued a second career in Real Estate.
A broker with Keller Williams of the Great Smokies, Suzy's knowledge of the local market in Western North Carolina and Steve's knowledge of construction make them the perfect team - finding that perfect property to build the home of their dreams or renovating an existing home or investment opportunity, Steve and Suzy are ready to expertly guide their clients through the entire process.
Suzy and Steve have lived in Haywood County since 1999 and have raised 4 children, gaining two more sons and a daughter when their children married and are delighted to have 5 grandchildren! Suzy is active in her church's music ministry and is on the Board of Directors of Voices in the Laurel, a regional children's choir.